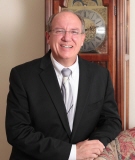 Curtis L. Schildknecht
Funeral DirectorLicensed Funeral Director / Embalmer
curt@schildknechtfh.com
Office Phone: 618-632-3713
Click here to send an email
"Choose a job you love, and you will never work a day in your life"- Confucius.

Growing up in service to the community is what my life has been all about. I was born and raised in O'Fallon and have raised my daughter Emily in O'Fallon. We live above the funeral home, she attended and graduated St. Clare Catholic School, and now attends OTHS, where I graduated in 1983. I served and retired from the O'Fallon Fire Department, was former treasurer of the City of O'Fallon, served on the School Board of O'Fallon District 90, Past President of the O'Fallon-Shiloh Chamber of Commerce, current member of the Rotary International Noon Club, Illinois/Missouri Funeral Director Embalmer, Illinois licensed insurance agent, and a member of St. Nicholas Catholic Church.

I attended Belleville Area College (currently Southwestern Illinois College) general studies and fire science, graduated St. Louis Community College, Funeral Service Education, St. Louis University School of Medicine Death Investigations and retired St. Clair County Deputy Coroner.

In our third generation of helping families in our community, that is what funeral service is all about. Let me know how I can help you.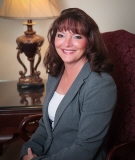 Christine Brennan
Licensed Funeral Director / Embalmer
Office Phone: 618-632-3713
Click here to send an email
I received my Associates of Applied Science degree from St. Louis Community College in mortuary science. With three children to raise, I was able to obtain a grade point average to be on the Dean's list and was proudly elected a class officer by fellow classmates. I completed my internship and apprenticeship through Schildknecht Funeral Home.

I am a licensed funeral director/embalmer and life insurance agent in the state of Illinois. I am also a certified cremator through with Matthews Cremation, a member of the National Funeral Directors Association, the Illinois Funeral Directors Association, and a member and former President of the St. Clair County Funeral Directors Association.

Prior to entering funeral service, I was a legal assistant for over 20 years for prominent law firms, working for named partners. Some of my accomplishments during my career in law include being elected an officer of the St. Clair County Legal Professionals Association and being nominated for Outstanding Young Woman of America.

I am a lifelong resident of Collinsville, Illinois and a lifelong member of St. Peter and Paul Catholic Church. I also served as a board member of St. Peter and Paul Catholic Cemetery.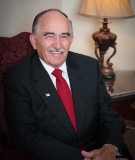 John Sissom
Certified Cremator and Funeral Assistant
Office Phone: 618-632-3713
Click here to send an email
John Sissom has been a member of the staff since 1967 working with three generations of the Schildknecht family. John is a funeral assistant working visitations and funerals and various positions as needed. He received his cremator certification from Matthews International in Florida in 2008. John is a veteran of the U.S. Navy and retired member of the O'Fallon Volunteer Fire Department. He resides in O'Fallon with his wife Sandra, they have been married for over 54 years and have a son named Daniel. They enjoy traveling and are avid NASCAR fans.